The 4th International Conference
on the
Physics of X-Ray Multilayer Structures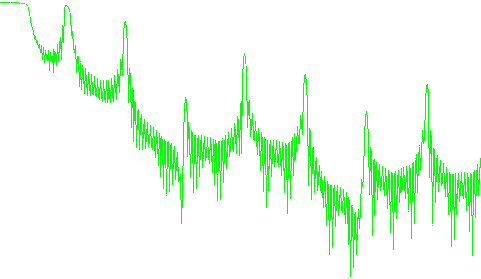 ---
ADVANCE PROGRAM
---
PROGRAM OVERVIEW
12:00-22:00 Registration

12:30-17:30 TUTORIAL on X-Ray Scattering from Multilayers and Thin Films

12:30-14:00 Part I. X-Ray Diffraction and X-Ray Reflectivity Analysis

14:00-14:30 Break

14:30-16:00 Part II. Diffuse Scattering: X-Ray and EUV

16:00-16:30 Break

16:30-17:30 Part III. Commercial Software for XRR and Diffuse Scattering Analysis

19:00-22:00 Welcome Dinner Reception
---
DETAILED PROGRAM
Note: The abstracts below are in PDF format. You can view these files with the Acrobat Reader program, available free from Adobe, at www.adobe.com. (You might wish to configure your browser to read PDF files directly.)
---
SUNDAY, MARCH 1
12:00-22:00 Registration
12:30-17:30 TUTORIAL on X-ray Scattering from Multilayers and Thin Films
12:30-14:00 Part I. X-Ray Diffraction and X-Ray Reflectivity Analysis Eric Fullerton

14:00-14:30 Break

14:30-16:00 Part II. Diffuse Scattering: X-Ray and EUV Eberhard Spiller

16:00-16:30 Break

16:30-17:30 Part III. Commercial Software for XRR and Diffuse Scattering Analysis

16:30-17:00 Keith Bowen, Bede Scientific

17:00-17:30 Dick de Boer, Philips Research Laboratories
19:00-22:00 Welcome Reception / Buffet Dinner
MONDAY, MARCH 2
07:00-08:00 Breakfast
08:00-08:15 Opening Remarks
08:15-09:40 1. MAGNETIC AND ELECTRONIC PROPERTIES I
Ivan Schuller, Session chair
08:15 1.1 INVITED Use of polarized X-ray absorption spectroscopy for the study of ferromagnetic and antiferromagnetic multilayers Joachim Stohr, IBM, Almaden Research Center, 650 Harry Road, San Jose, CA 95120

09:00 1.2 Complete magneto-optical description of Fe near its L2,3 edges J.B. Kortright and Sang-Koog Kim, Materials Science Division, Lawrence Berkeley National Laboratory, Berkeley, CA 94720

09:20 1.3 Neutron scattering from the spin-density-wave magnetism in itinerent antiferromagnetic Cr/Cr-Mn superlattices Eric E. Fullerton, IBM Almaden Research Center, K63/E3, 650 Harry Rd., San Jose, CA 95120, C. H. Sowers and S. D. Bader, Argonne National Laboratory, Argonne, IL 60439, and J. L. Robertson, Oak Ridge National Laboratory, Oak Ridge, TN 37831
09:40-10:10 Break
10:10-11:55 2. MULTILAYER X-RAY OPTICS I
Charlie Falco, Session chair
10:10 2.1 INVITED New x-ray mirrors for hard and soft x-rays Hartmut Zabel Institute für Experimentalphysik/Festkörperphysik Fakultät für Physik und Astronomie Ruhr-Unversität Bochum, D 44780 Bochum, Germany

10:55 2.2 Multilayer supermirror for hard X-ray optics Kazutoshi Haga, Akihiro Furuzawa, Hideyo Kunieda, Gyanendra Lodha, Norio Nakajo, Norihiko Nakamura, Takashi Okajima, Harumi Takata, Keisuke Tamura, Yuzuru Tawara and Koujun Yamashita Department of Physics, Nagoya University Furo-cho, Chikusa, Nagoya, 464 Japan Yoshiharu Namba Department of Mechanical Engineering, Chubu University 1200, Matsumoto-cho, Kasugai, 487 Japan

11:15 2.3 Laterally graded multilayers for X-ray applications Ch. Morawe, P. Pecci, E. Ziegler European Synchrotron Radiation Facility BP 220, 38043 Grenoble cedex, France

11:35 2.4 Depth graded multilayers for hard X-ray telescopes Peter H. Mao, Fiona A. Harrison, Finn Christensen, Ahsen Hussain, D. L. Windt, Y. Platonov
11:55-18:00 Free
18:00-19:30 Dinner
19:30-21:15 3. MULTILAYER X-RAY OPTICS II
Eberhard Spiller, Session chair
19:30 3.1 INVITED Observing the Sun with x-ray multilayers: past, present and future Dr. Leon Golub, Smithsonian Astrophysical Observatory, 60 Garden St. Cambridge, Mass. 02138 golub@corona.harvard.edu

20:15 3.2 Fabrication of multilayer mirrors for the XUV Doppler telescope for solar corona observation Wakana ISHIYAMA 1, Katsuhiko MURAKAMI 1, Saku TSUNETA 2, Taro SAKAO 3, Hirohisa HARA 3, Toshifumi SHIMIZU 2, Tsuyoshi YOSHIDA 2, Shin'ichi NAGATA 2 and Ryouhei KANO 2, 1: Nikon Corporation, 1-6-3 Nishi-Ohi Shinagawa-ku, Tokyo, 140, Japan; 2: Faculty of Science, The University of Tokyo, Bunkyo-ku, Tokyo, 113, Japan; 3: National Astronomical Observatory, 2-21-1 Osawa, Mitaka, Tokyo, 181, Japan

20:35 3.3 The production of multilayer-coated X-ray mirrors via electroforming M. P. Ulmer, R. Altkorn, and Y.-W. Chung, Nothwestern Unversity, A. Krieger and D. Parsignault Radiation Science, Inc B. Lai and D. C. Mancini, Argonne National Lab, and P. Takacs, Brookhaven National Lab

20:55 3.4 W/Si and W/B4C multilayers deposited on thin substrates of glass, epoxy replicated aluminum foil, and Si wafer. Yuriy Platonov, David Broadway, and Brian DeGroot Osmic Inc., 1788 Northwood Drive, Troy, MI 48084, USA Tel. 1-248-362-1290, fax 1-248-362-4043, e-mail platonov@osmic.com
TUESDAY, MARCH 3
07:00-08:00 Breakfast
08:00-09:25 4. MULTILAYER X-RAY OPTICS III
David Windt, Session chair
08:00 4.1 Characterization of phase effects due to multilayer coatings in a two-mirror Schwarzschild imaging objective E. Tejnil a,b , K. A. Goldberg a,c , J. Bokor a,b (a) Center for X-ray Optics, Lawrence Berkeley National Laboratory, Berkeley, CA 94720 (b) EECS Department, University of California, Berkeley, CA 94720 (c) Physics Department, University of California, Berkeley, CA 94720

08:20 4.2 INVITED Theory and practice of soft x-ray transmission multilayer polarizers Werner Jark SINCROTRONE TRIESTE, Scientific Division - Multilayer Technology Laboratory S.S. 14 km 163.5 in Area Science Park, 34012 Basovizza - Trieste, Italy

09:05 4.3 Creating an X-ray standing wave with Bragg optics Charles M. Falco Optical Sciences Center and Department of Physics University of Arizona, Tucson Tucson, Arizona 85721-0081
09:25-09:55 Break
09:55-11:00 5. NOVEL CHARACTERIZATION TECHNIQUES I
09:55 5.1 INVITED Opportunities for magnetic materials research at the ALS Neville Smith, ALS, Berkeley, CA

10:40 5.2 Extreme sensitivity of EUV ellipsometry to layered structures Masaki Yamamoto and Minaji Furudate Lab. of Soft-X-Ray Multilayers, Res. Inst. Sci. Meas., Tohoku University 2-1-1 Katahira, Sendai 980-77 Japan Fax +81-22-217-5379, e-mail yamamoto@yamame.rism.tohoku.ac.jp
Jon Slaughter, Session chair
11:00 6.1 Stress evolution in Mo/a-Si multilayers for high-reflectivity EUV mirrors J.M. Freitag, V. Ramaswamy, B.M. Clemens Dept. of Materials Science and Engineering, Stanford University, Stanford, CA 94305-2205.

11:20 6.2 Stress in molybdenum/silicon and di-molybdenum carbide/silicon multilayer structures Tai D. Nguyen and Troy W. Barbee, Jr. Chemistry and Materials Science Department, Lawrence Livermore National Laboratory, Livermore, CA 94550

11:40 6.3 Morphology and oxidation of U/Al, UN/Al, Al/Si, and B4C/Si multilayer thin films Adam Fennimore, Carlos Vazquez Lopez*, Ben Chao**, R. Steven Turley, David D. Allred, Brigham Young University, Provo, UT 84602, *Depto. de fisica, CINVESTAV del IPN, Mexico DF, Mexico, ** Energy Conversion Devices,1675 W. Maple Rd., Troy, MI 48084
12:00-18:00 Free
18:00-19:30 Dinner
19:30-20:35 7. MAGNETIC AND ELECTRONIC PROPERTIES II
Eric Fullerton, Session chair
20:35-22:30 8. POSTER SESSION I
Eric Fullerton, Session chair
20:35-21:00 Poster Advertisements

21:00-22:30 Posters and Refreshments

8.1 Anomalous dispersion effect on x-ray reflectivity intensities around multilayer Bragg peaks K.-B. Lee a;b , D. R.Lee a , D. H. Chae a , Y. J. Park b , and Y. H. Jeong a a: Department of Physics, POSTECH, Pohang 790-784, Korea b: Pohang Accelerator Laboratory, POSTECH, Pohang 790-784, Korea

8.2 The oxidation rate of thin films of uranium and uranium nitride as measured by the use of ellipsometry, Shon T. Prisbrey, R. Steven Turley, David D. Allred, Department of Physics and Astronomy, Brigham Young University, Provo, UT

8.3 Effect of substrate on the molecular arrangement in cd-arachidate multilayers - an X-ray study Satish Vitta Department of Metallurgical Engineering and Materials Science Indian Institute of Technology, Bombay Bombay 400 076; India

8.4 X-ray reflection from inorganic and organic multilayers Dick K.G. de Boer and Ann J.G. Leenaers, Philips Research Laboratories, Prof. Holstlaan 4, 5656 AA Eindhoven, The Netherlands

8.5 Deposition and X-ray performance of W/B4C multilayers with d-spacings of 1.1nm - 1.4nm Yuriy Platonov and David Broadway Osmic Inc., 1788 Northwood Drive, Troy, MI 48084, USA Tel. 1-248-362-1290, fax 1-248-362-4043, e-mail platonov@osmic.com

8.6 Study of structure and interfacial roughness of extreme ultraviolet (EUV) multilayered interferential mirrors (MIMs) by computer processing of electron microscope cross-sections of MIMs M.O. FLAISSIER, M. RASIGNI and G. RASIGNI Département de Physique des Interactions Photons-Matière CaseEC1, Faculté des Sciences et Techniques de St Jérôme, 13397 MarseilleCedex 20, France E-mail: M9103038@EDUC-003.U-3MRS.FR

8.7 Will the real optical constants please stand up: Problems in obtaining optical constants for materials in the VUV Matthew B.Squires, R. Steven Turley, David D. Allred, Department of Physics and Astronomy, Brigham Young University, Provo, Ut 84604

8.8 Magnetic reflectivity measurements in Fe/Gd multilayers C. Nelson a,b , C. Venkataraman a , G. Srajer a , J. Lang a , H. Hashizume c , N. Ishimatsu c , O. Sakata c , T. Iizuka c , N. Hosoito d , K. Namikawa e , T. Iwazumi f , K.B. Lee g , D.R. Lee g and S. Sinha a a Advanced Photon Source, Argonne National Laboratory, Argonne, IL, 60439 b Department of Physics and Astronomy, Northwestern University, Evanston, IL, 60208 c Materials and Structures Laboratory, Tokyo Institute of Technology, Nagatsuta, Midori, Yokohama 226, Japan d Institute of Chemical Research, University of Kyoto, Uji 611, Japan e Tokyo Gakugei University, Koganei 184, Japan f Photon Factory, Institute of Materials Structure Science, Tsukuba 305, Japan, g Pohang Institute of Science and Technology, Pohang 790-784, Korea
WEDNESDAY, MARCH 4
07:00-08:00 Breakfast
08:00-09:25 9. X-RAY OPTICAL CONSTANTS
Steve Vernon, Session chair
08:00 9.1 Measurements of the refractive index of Mo for multilayer mirror applications Regina Soufli y;z and Eric M. Gullikson y y: Center for X-ray Optics Lawrence Berkeley National Laboratory Berkeley, California 94720 z: Department of Electrical Engineering and Computer Sciences University of California, Berkeley, California 94720 E-mail address: regina@grace.lbl.gov

08:20 9.2 INVITED X-ray interferometry, a new tool for optical constant determination Denis JOYEUX, Institut d'Optique, (URA 14) BP 147, 91403 ORSAY cedex François POLACK, LURE (UMR 130) bat 209d, Campus d'Orsay - 91405 ORSAY cedex

09:05 9.3 Optical constants from AXAF synchrotron reflectance measurements D.E. Graessle, A.J. Burek, J.J. Fitch, R. Soufli, J.B. Sweeney, SAO, R.L. Blake, R&D Services, Prop.
09:25-09:55 Break
09:55-12:00 10. ROUGHNESS, MODELING, AND X-RAY SCATTERING I
Dan Stearns, Session chair
12:00-18:00 Free
18:00-19:30 Dinner
19:30-20:35 11. ROUGHNESS, MODELING, AND X-RAY SCATTERING II
Eric Ziegler, Session chair
20:35-22:30 12. POSTER SESSION II
Eric Ziegler, Session Chair
20:35-21:00 Poster Advertisements

21:00-22:30 Posters and Refreshments

12.1 Thin film X-ray waveguides: "condenser systems" for submicron resolution x-ray microscopy Silvia Di Fonzo, Gerard Soullie' and Werner Jark SINCROTRONE TRIESTE, S.S. 14 km 163.5, 34012 Basovizza - Trieste, Italy Stefano Lagomarsino and Alessia Cedola (*) IESS - CNR, Via Cineto Romano 42, 00156 Roma, Italy Peter Cloetens (*) EMAT, University of Antwerp (RUCA), 2020 Antwerp, Belgium Christian Riekel ESRF, B.P. 220, 38043 Grenoble, France

12.2 X-ray specular and diffuse scatter characterization of near ideal thin film multilayers on various substrates produced by dual ion beam deposition. Joseph Pedulla, J. Pedulla & Associates, Silver Spring, MD, USA; Scott M. Owens and Richard D. Deslattes, National Institute of Standards and Technology, Gaithersburg, MD, USA.

12.3 Diffuse x-ray reflectivity study of graded interface roughness in Mo/Si multilayers K.-B. Lee a;b , D. R.Lee a , Y. J. Park b , Y. H. Jeong a and H. Takenaka c a Department of Physics, POSTECH, Pohang 790-784, Korea b Pohang Accelerator Laboratory,POSTECH, Pohang 790-784, Korea c NTT Advanced Technology Corporation, Tokyo 180, Japan

12.4 X-ray reflectivity analysis of GMR materials for magnetoresistive RAM J. Slaughter Motorola, Phoenix Corporate Research Laboratories 2100 East Elliot Road Tempe, Arizona 85284

12.5 Metal/Carbon multilayers deposited by the magnetron and ion - beam sputtering techniques as normal incidence reflectors for wavelengths near the C-K radiation line Yuriy Platonov Osmic Inc., 1788 Northwood Drive, Troy, MI 48084, USA Tel. 1-248-362-1290, fax 1-248-362-4043, e-mail platonov@osmic.com

12.6 Study of interfacial structure of Au/Ni multilayers by diffuse X-ray scattering C. Guichet, S. Labat, O. Thomas, B. Gilles*, A. Marty*, M. Gailhanou** and G. Rasigni*** MATOP, Faculté des Sciences de St Jérôme, 13397 Marseille Cedex 20, France * CEA/DRFMC/SP2M, Centre d'Etudes Nucléaires, 38054 Grenoble Cedex9, France ** LURE, Centre Universitaire Paris-Sud, 91405 Orsay Cedex, France *** LPIPM, Faculté des Sciences de St Jérôme, 13397 Marseille Cedex 20, France

12.7 Surface grating like roughness of Nb/MgO thin films studied by non-specular X-ray reflectivity C. Bouillot*, M. Gailhanou*, S. Lequien**, D. Thiaudière**,S. Andrieu*** and M.Bessière* *LURE, bat 209d, centre universitaire Paris-sud, 91405 ORSAY cedex France ** ESRF, Boîte Postale 220, 38043 GRENOBLE cedex, France *** Laboratoire de Physique des Solides, URA155- CNRS / Universite H. Poincare -Nancy I, bd des Aiguillettes, BP239, 54506 VANDOEUVRE, France

12.8 Ion beam modification of Mo/Si multilayer EUVL optics E. Louis, H.-J. Voorma*, M.J.H. den Hartog, E.L.G. Maas and F. Bijkerk FOM-Institute for Plasma Physics Rijnhuizen, Edisonbaan 14, P.O.Box 1207, 3430 BE Nieuwegein, The Netherlands, Tel +31-(0)30-6096999, Fax: +31-(0)30-6031204, e-mail: louis@rijnh.nl *present address: ASM-Lithography, Veldhoven, The Netherlands
THURSDAY, MARCH 5
07:00-08:00 Breakfast
08:00-09:25 13. MULTILAYER X-RAY OPTICS IV
Masaki Yamamoto, Session chair
08:00 13.1 INVITED Novel multilayer reflectors for "water-window" wavelengths fabricated by atomic layer deposition/epitaxy Hiroshi Kumagai, Masashi Ishii, Sohachi Iwai, Tatzuo Ueki, Yoshinobu Aoyagi, Katsumi Midorikawa and Minoru Obara* The Institute of Physical and Chemical Research, 2-1 Hirosawa, Wako, Saitama, 351-01, Japan. * Keio University, 3-14-1 Hiyoshi, Kohoku-ku, Yokohama, 223, Japan.

08:45 13.2 Pathways to high reflectance Mo/Si multilayer coatings for extreme-ultraviolet lithography C. Montcalm et al. Lawrence Livermore National Laboratory, P.O. Box 808, L-395, Livermore, CA 94551

09:05 13.3 Mo/Be multilayers for extreme-ultraviolet lithography S. Bajt, R. D. Behymer, M. Wall, C. Montcalm, S. P. Vernon, F. J. Weber, F. R. Grabner, and J. A. Folta Lawrence Livermore National Laboratory, P. O. Box 808, L-395, Livermore, CA 94550.
09:25-09:55 Break
09:55-11:00 14. NOVEL CHARACTERIZATION TECHNIQUES II
Bruce Clemens, Session chair
09:55 14.1 INVITED Vibrational dynamics of thin films by inelastic nuclear resonant scattering of synchrotron radiation E. E. Alp, Advanced Photon Source, Argonne National Laboratory

10:40 14.2 Study of Si/Mo multilayer reflector structures using picosecond ultrasonics Seongtae Jeong, Dept. of Physics, University of California, Berkeley, CA 94720 Nen-wen Pu, and Jeffrey Bokor, Dept. of Electrical Engineering and Computer Sciences, University of California, Berkeley, CA 94720
Jeff Kortright, Session chair
11:00 15.1 Pulsed laser deposition of Ni/C- multilayers used for hard and soft X-ray optics R.Dietsch, Th.Holz, H.Mai, C.-F.Meyer Fraunhofer Institute Material and Beam Technology Winterbergstrasse 28, D-01277 Dresden, Germany, Tel: +49 (0) 351/2583-249, Fax. +49 (0) 351/2583-300, e-mail: dietsch@iws.fhg.de R.Scholz Max-Planck-Institute for Microstructure Physics Halle, Weinberg 02, D- 06120 Halle / Saale, Germany, Tel.: +49 (0) 345/5582-626, Fax: +49 (0) 345/5511223, e-mail: roscholz@mpi-halle.mpg.de

11:20 15.2 The application of energetic ions to modify the composition of multilayer components. J. Verhoeven, M. Cilia and R. Schlatmann. FOM Institute for Atomic and Molecular Physics, Kruislaan 407, 1098SJ Amsterdam, The Netherlands.

11:40 15.3 Structure and the stability of 2.4 nm period amorphous Ni-Nb/C multilayers Satish Vitta Department of Metallurgical Engineering and Materials Science, Indian Institute of Technology, Bombay, Bombay 400 076; India.
12:00-12:10 Closing Remarks
---
Please direct all inquiries to the conference email address: pxrms@physics.div111.bell-labs.com
---
Last Updated: 6-Feb-98